Thanks to the success of Airbnb, the short-term rental sector is booming. However, there is a darker underbelly to this success story. Here we take a look at some of the problems caused by inconsiderate letting, and what hosts can do to minimise them.
What's the problem?
We've all heard stories of anti-social, inconsiderate behaviour from guests which affect the lives of local people. While the vast majority of hosts let their properties well within the law and maintain excellent standards, problems can arise if lettings are poorly managed.
 The most common complaints from their neighbours are:
- Poor waste management
- Excessive noise
- Compromised security from a high number of guests accessing shared entryways
- Disturbance from guests accessing the building through intercoms
- Fire risks with rubbish and 'left luggage' blocking entrances and doorways
- Sleep disturbance and deprivation from homes being used as 'party venues'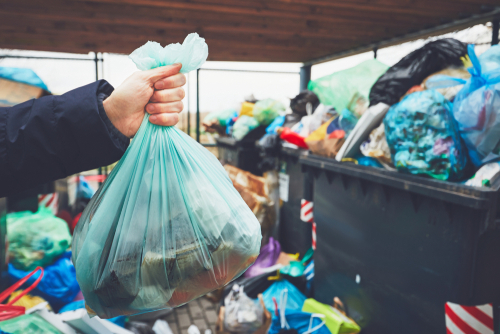 In some cities, like Edinburgh, short-term lets are facing a backlash from residents, and councils are looking at introducing tougher regulations. To help combat this, the Short-Term Accommodation Association (STAA), announced in March 2019 that it was rolling out an independent accreditation scheme to help drive best practice among its UK members. As part of this scheme owners and property management companies will undergo independent annual checks to ensure their properties are safe, clean and legal.
Follow our tips to ensure you are doing everything possible to let your property in a considerate way.
1. Stick to the letter of the law
Your let needs to meet all the necessary legal requirements. These include having the correct insurance (including third-party liability insurance), meeting health and safety laws, and complying with any specific local regulations. With short-term lets coming under increasing scrutiny your local council will be able to advise you on any specific requirements.
2. Don't leave things to chance
It's your responsibility to let guests know what to expect. This means setting out clear guidelines as to what they can and can't do – don't just assume they will treat your property and your neighbours with the same respect you would. On some channels (e.g. Airbnb and Booking.com), house rules act as the your terms and conditions and can protect you. For example, if you require ID on arrival, or only accept groups of 4 or less and guests don't abide by these, then you're within your rights to cancel the booking with no refund.
You can also use your guest handbook to explain what constitutes acceptable use of your property, one that promotes awareness of your neighbours – for example, no parties, no loud music after 11pm, and no additional guests.
If you live in a property that has shared common areas with neighbours, you should also let them know of any rules for these areas. Also remind guests not to knock on neighbours' doors or ring doorbells to provide access to communal areas in flats, particularly outside of daytime hours.
3. Be clear about what happens with rubbish!
Rubbish left in common areas and outside properties is a top complaint from neighbours and it's easy to understand why! Nobody wants to be confronted with bags of rubbish blocking stairwells or see the contents ripped open by seagulls or foxes!
Your guest handbook is the place to clearly set out what happens with the rubbish — including collection dates and information about recycling. You can also put up a notice in the kitchen with instructions on what to do with rubbish. All this helps to ensure that everything is as clear as possible for your potential guests and reduces the risk of misunderstandings or aggravating your neighbours.
4. Be contactable and work to resolve issues
Make sure you provide an emergency contact number for your guests, that is reachable 24hrs a day so that your guests aren't constantly troubling neighbours if they have issues. This should either be your number or someone who is looking after the property for you. Whoever it is actually needs to be able to get to help your guests quickly! If problems do arise, make sure you deal with them as promptly as you can.
5. Make sure you know who you are letting to
Possibly most importantly, make sure you know who is in your property! It really is worth taking extra time to get to know who your guests are. You can do this during the booking phase to find out a bit more about them, or you can do it when your guests arrive by meeting them in person to ensure the keys are only handed to people whose ID is verified.
Many of the major booking sites (including Airbnb, Expedia and TripAdvisor) allow two way reviews, so both hosts and guests can leave a review which becomes publicly available. It makes sense to check these out, so you are aware of who will be staying in your property, in advance.
6. Be a good neighbour
Finally, make sure you let your neighbours know what you're doing in advance and that there will be guests staying in your property on a short-term basis. It is a good idea to provide them with the same contact number you give to your guests so they can get hold of someone if issues arise. Check in with them regularly and keep on top of any issues that arise.
Find out more
 TravelNest gets your property seen in all the right places. We can list your property on over 30 of the best booking channels including Airbnb, Booking. com, Expedia, HomeAway, TUI and TripAdvisor.