Sir David Attenborough has fronted some incredible and hard-hitting TV programmes which leave us in no doubt about the catastrophic impact we're having on our planet.
Programmes like Blue Planet and Planet Earth frequently show us the devastating impact that we as consumers have on the natural world. We see heartbreaking images of huge mounds of plastic pollution that seeps into the oceans, turtles tangled in plastic, and Albatross chicks with plastic in their bellies.
According to travel industry expert and CEO of ABTA Mark Tanzer, this is having far-reaching consequences for the travel industry as a whole, from airlines and tour operators to hotels, right down to small-scale accommodation providers too. It's kick-started a boom in hyper-woke, eco-friendly tourism.
"Popular TV programmes like Blue Planet II have put sustainability issues firmly in the spotlight, increasing awareness of the impact that large numbers of visitors can have on some of the world's most popular destinations. We expect these factors to inform people's choices about where and how they holiday." [1]
Key trend - travellers want sustainable options

Dubbed 'The Attenborough Effect', this renewed focus on the impact we're having on our environment is driving demand for more sustainable choice across every aspect of our travel and holidays. Top of the list is where to stay. Research from Booking.com found that 72% of millennial travellers believe they need to make more sustainable travel choices. [2] But this isn't simply a millennial fad, it's a trend that's caught on, regardless of age - 75% of 46-55 year olds also feel the same way.
Now, how we travel has become as important as where we travel.
So what do travellers actually want?

The survey revealed that: [3]
73% of travellers want to stay at least once in an eco-friendly or green accommodation in the next 12 months.
70% of travellers would be more likely to book holiday accommodation knowing it was eco-friendly, whether they were looking for a sustainable stay or not.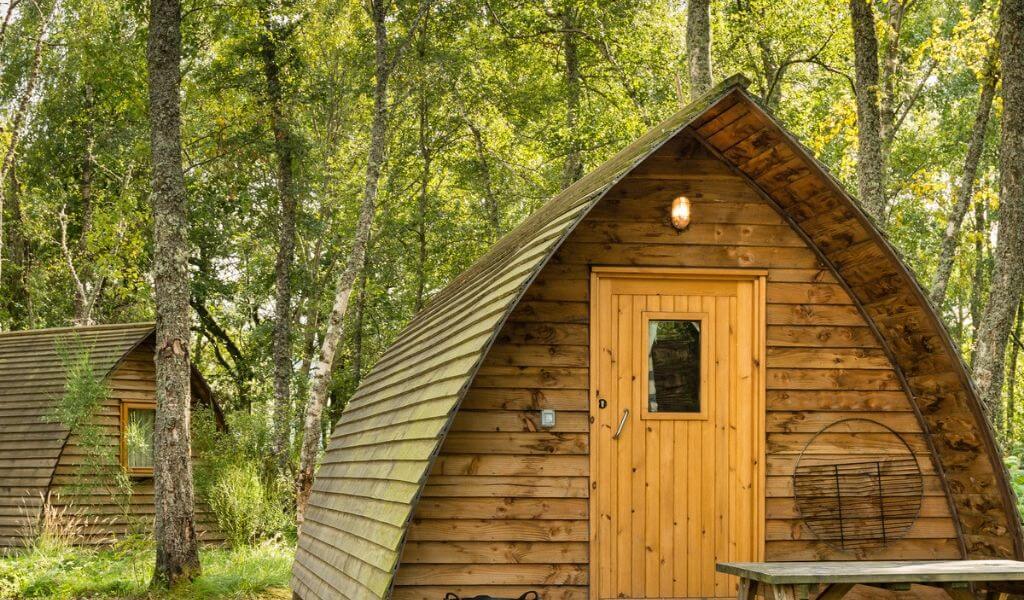 But it's not just about being eco-friendly, as these stats show:
 68% of travellers would like to find a way to contribute to the local communities they are staying in.
72% of travellers want an authentic experience that is representative of the local culture.
How can you encourage sustainability in your holiday let?

With this in mind, how can holiday let owners offer guests more sustainable options that will attract the conscious traveller? Here are six tips from the TravelNest team.
1. Get the basics in place
Clearly there are some basics that are essential, such as offering proper recycling facilities, and encouraging guests to reduce their use of single-use plastics. Beyond this, if your property is not already designed to be eco-friendly, you can be looking at a considerable investment to bring things like heating and insulation up to standard. While this may be a long-term goal for you there are other things you can do to provide sustainable options.
2. Take steps to reduce your carbon footprint
There is an increased visitor awareness of the carbon footprint of holiday let properties.  Solar panel systems are a great way to combat this - they are estimated to reduce the carbon emissions of the average holiday home by around one tonne of CO2 per annum. [4]
Check out The Energy Saving Trust for details of government grants and subsidy schemes that may offset some of the costs of installing solar panels at your holiday let. Also consider your energy supplier. Although the government's Feed-In Tariff scheme for renewable energy ended on 1st April, 2019, suppliers including Bulb Energy are looking to introduce reward schemes for customers who generate renewable energy that goes back into the grid. [5]
3. Offer an "off-the-beaten-track" experience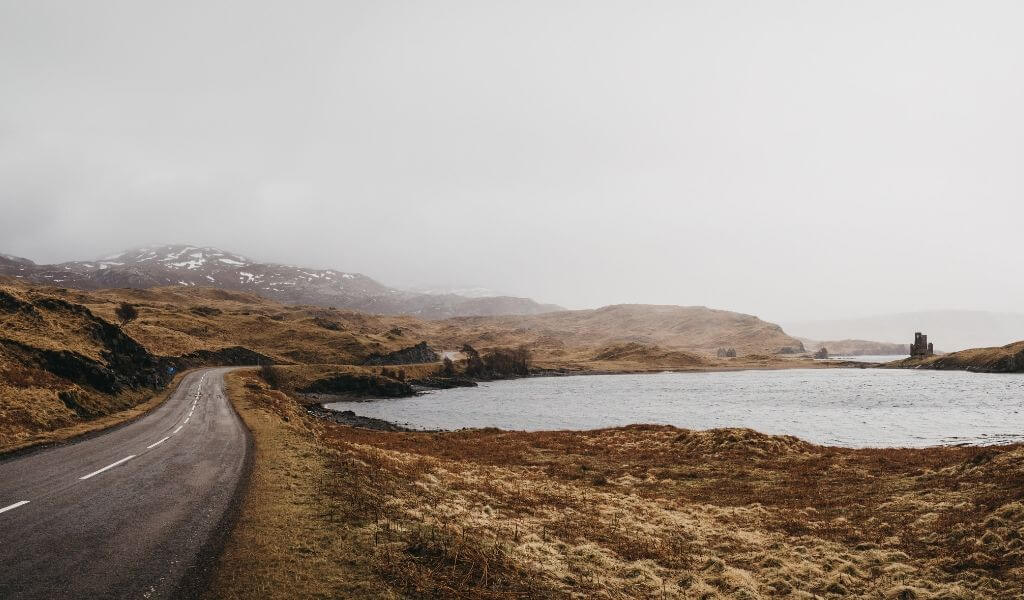 Over tourism is becoming a concern in many destinations. As a result, more travellers are looking for those hidden gems in the areas they visit – places where they can experience and enjoy the local nature and culture without sharing it with too many others. Look for some of the hidden gems in your area, and then make sure you share these ideas with your guests to help them get a unique experience. Why not put together a 'hidden gems' section in your Welcome Guide, highlighting local spots your guests can visit.
4. Target an audience closer to home
While many of your guests might be from further afield and looking for hidden gems, they also want to find them close to home. Short weekend trips can offer a way to de-stress and get a new experience with lower CO2 emissions. When you're marketing your holiday let, consider targeting an audience that is closer to where you are.
5. Look for opportunities to interact with locals
Depending on where you are and where your guests are from, one of the things that can help create a unique experience for guests is having some interaction with locals. Make sure you include details about local activities in your information packs, whether it's cooking classes, crafts classes or guided walks in your areas with local guides. Check out what's happening on Meetup and With Locals, - these are both great sites where you can search and book activities run by locals.
6. Help travellers give something back
More and more travellers are keen to make a positive impact on the places they visit and support locals and their environment during their holiday. Things like beach clean ups are organised all over the world with hundreds of participants, and are really popular. If you're not near a beach this clearly isn't for you, but you can still look out for any local schemes that your guests could get involved with if they wanted to while they are staying at your property. There is bound to be something in your local area that you can let them know about.
What do you think?
If you have any ideas or suggestions for how to make your holiday let more sustainable, please let us know! You can tweet us @TravelNest or email us at owners@travelnest.com
Find out more
TravelNest gets your property seen in all the right places. We can list your property on over 30 of the best booking channels including Airbnb, Booking. com, Expedia, HomeAway, TUI and TripAdvisor. Sign up now.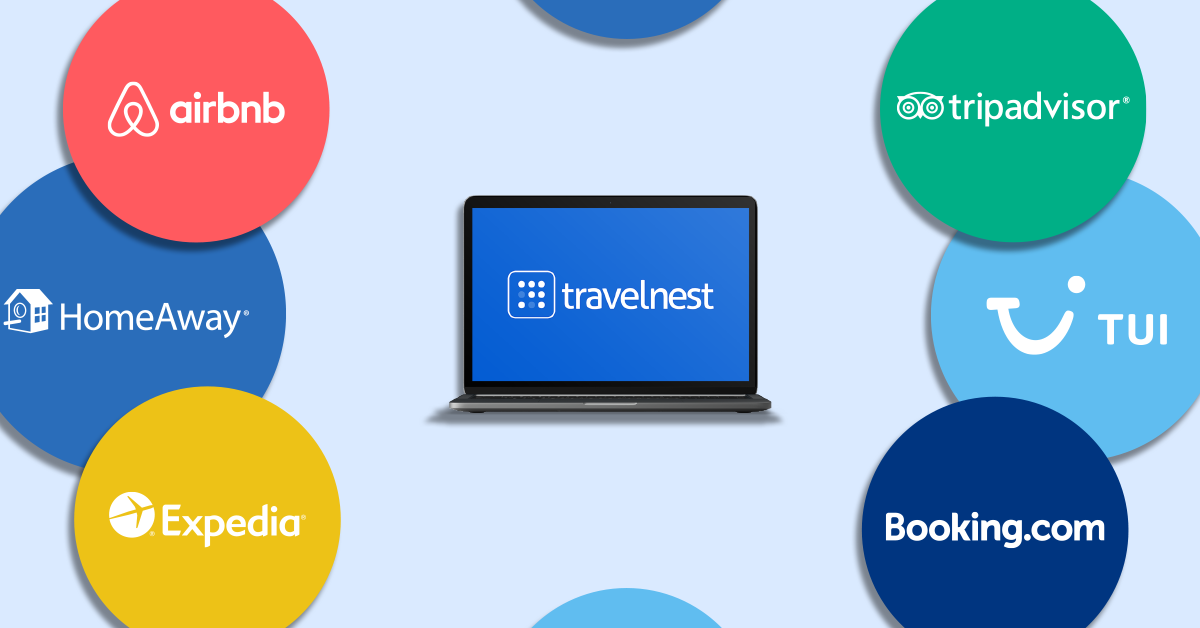 [1] Olivia Rudgard, Blue Planet series set to fuel a boom in eco-tourism, 27 December 2017, The Telegraph. Available at: https://www.telegraph.co.uk/news/2017/12/27/blue-planet-series-set-fuel-boom-eco-tourism/
[2] Booking.com reveals key findings from it's 2019 sustainable travel report, April 2019. Available at: https://globalnews.booking.com/bookingcom-reveals-key-findings-from-its-2019-sustainable-travel-report
[3] As above
[4] Boshers Holiday Home Insurance Specialist, Eco Holiday Cottages and Solar Panels, 14th May, 2014. Available at: https://www.boshers.co.uk/blog/holiday-home-letting-2/eco-holiday-cottages-solar-panels/
[5] Francesca Carter, We'll buy the energy you export, Bulb Blog, 15th March 2019. Available at: https://bulb.co.uk/blog/buying-the-energy-you-export