Hello, I'm Craig, the Customer Experience Lead here at TravelNest.
It's my job to ensure our product not only meets customers' needs but helps them effectively market their holiday properties in the simplest possible way. When it comes to developing our core product and adding new features, we have three core principles that keep us on the right track:
1. Start with a minimum lovable product
When we began developing the TravelNest platform 12 months ago, speed was of the essence, so we move fast. We don't waste time upfront trying to polish and perfect every new feature. Instead, we started out small with an MLP - a minimum lovable product.
2. Test and get feedback
The MLP is tested with our customers. We get fast feedback so we can understand how new features land, determine whether they are used in the way we expect and most importantly, how we can make them better.
3. Iterate and move quickly
We evolve quickly to improve new features. This agile approach to development allows us to continually sense check that we are building a product that benefits customers and ensures we focus maximum effort on the things that make their lives easier.
Here are some of my favourite features on the TravelNest platform and how we plan to develop them in the future.
The single property profile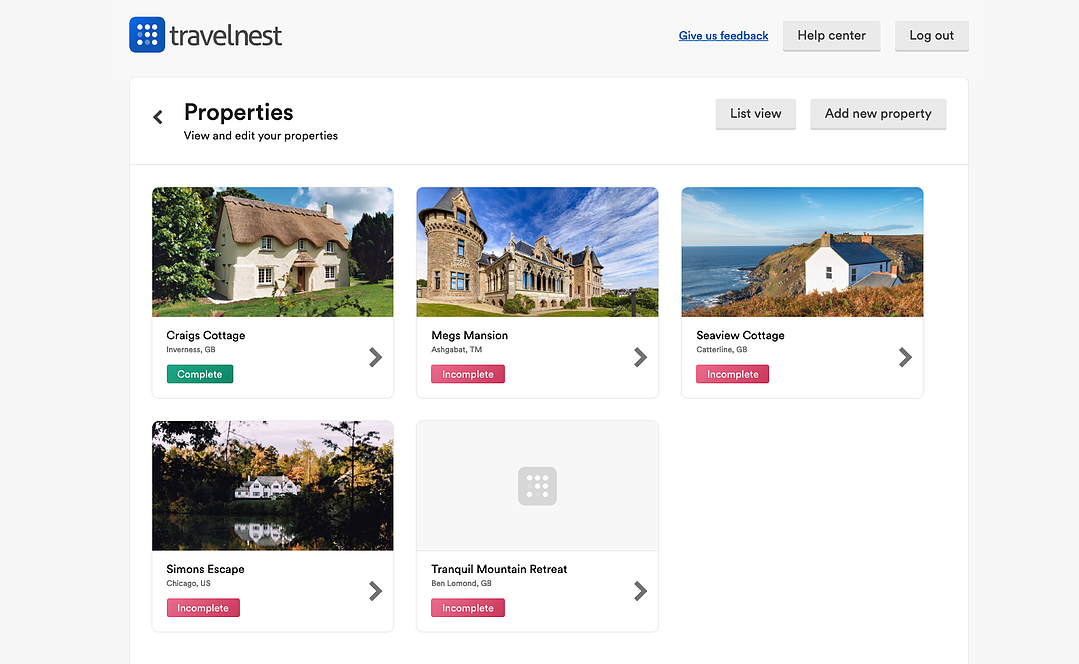 What is it?
The single place in the TravelNest account where everything we need to know about each property is captured.
How does it help customers?
To allow customers to list their property on multiple channels, we've done lots of work to identify the information we need and how we can publish this on each individual channel. Each channel we work with has varied requirements about the information they need to list a property. That's where the TravelNest solution is so effective - it makes the complex, time-consuming task of listing on multiple channels really simple.
What's next?
We've got plans to make the way we capture this data even simpler and to provide guidance about how to make properties more attractive to potential guests.
Marketing channel selection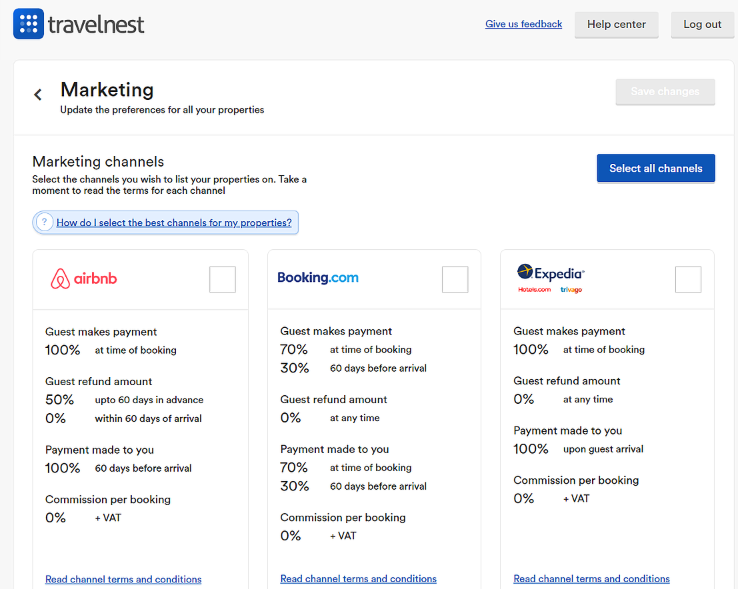 What is it?
The place where customers select the marketing channels they want to list on.
How does it help customers?
This feature gives customers the flexibility to switch their marketing channels on and off. A lot of development work has been done here to ensure properties are replicated accurately on the customer's selected channels, and that their listings are built quickly.
There is a lot of information customers need to know about each channel before deciding whether to select it – things like cancellation policies and commission rates. The TravelNest account makes it easy to discover this information.
What's next?
We have run lots of tests on this page and more are planned. We'll be exploring how to give customers more control over their marketing channel selection, whilst keeping this feature simple to use.
Property creation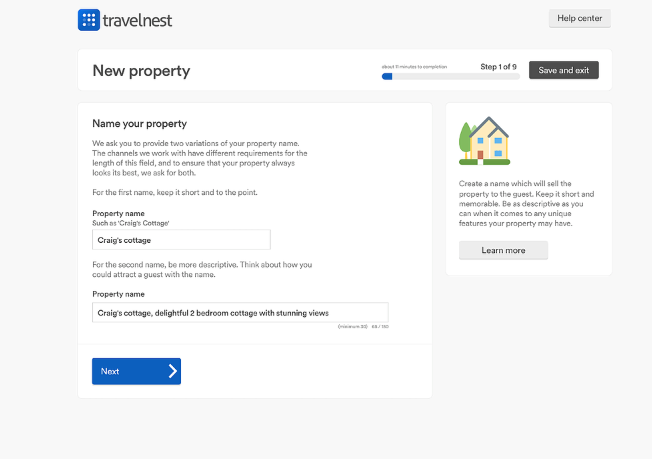 What is it?
A customer journey that ensures new properties are added quickly, with guidance provided at key points.
How does it help customers?
Adding a new property is a task that takes a bit of time to do well. Our guided journey ensures customers complete this task quickly. Our advice helps customers create a property profile that's in line with best practice and which will appeal to more potential guests.
What's next?
This is an area we'll focus on in the next 12 months. We want to make it as simple as possible to add a new property to TravelNest, and to provide industry-leading advice about how to attract more guests. We'll be looking at ways of improving property titles, written descriptions and photographs as well as pricing and calendar flexibility.
Bookings hub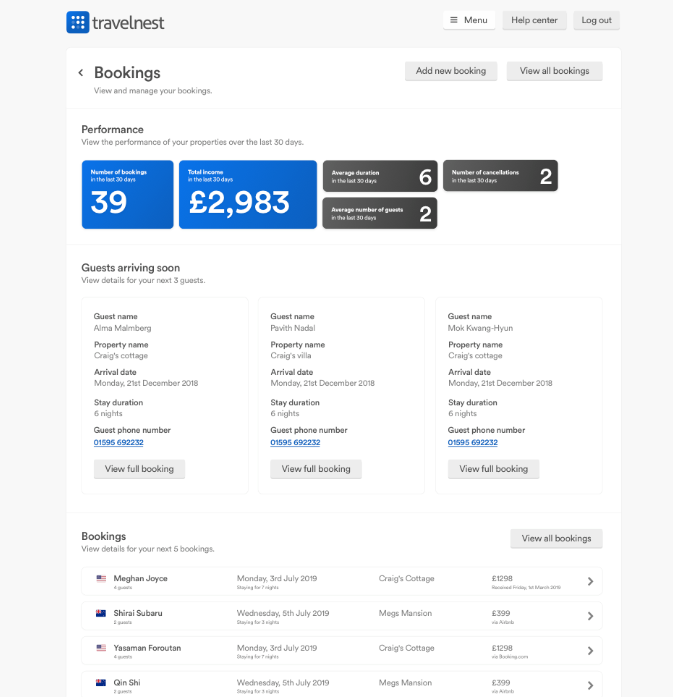 What is it?
A bookings hub where customers can see all their bookings in one place.
How does it help customers?
We know that managing bookings administration is time-consuming for our customers. The bookings hub makes it easy for customers to see all of the bookings they have received on each channel. We also provide data which shows how well each property is performing.
What's next?
We are working to give customers more flexibility over how bookings are filtered and sorted, along with more data about each guest and overall property performance.
Keen to see a particular feature?
New features are prioritised and developed with input from our customers. If there is something you'd like to see in the TravelNest account, please let us know.
Find out more
TravelNest gets your property seen in all the right places. We can list your property on over 30 of the best booking channels including Airbnb, Booking. com, Expedia, HomeAway, TUI and TripAdvisor.