If you're fed up walking the well-trodden tourist tracks of every place you visit and are looking for something a little more real and authentic, you're certainly not alone.
One of the biggest tourism trends to emerge in recent years is the idea of living like a local. Today's travellers want to feel less like tourists and more like locals. They want experiences (including where they visit, go to eat and who they meet) that help them discover the reality of the places they visit. This is something Airbnb has already tapped into via Airbnb Experiences, where individuals can host an activity, tour or class based on their expertise and knowledge.
According to research gathered by Booking.com, 25% of travellers are keen to have local experiences - they want hosts with strong local knowledge about local places to eat and visit. [2]
Savvy hosts are growing wise to this trend outwith Airbnb too, with 'off the beaten track' tours by locals enjoying a boom in popularity. In many places, locals are starting to offer insider tours independently, and elsewhere global companies are partnering with locals in a bid to up their authenticity ratings. The tour guide market was recently valued at around $7 billion, and is growing rapidly.  [1]
As a holiday let owner, it makes sense to tap into this trend in how you market and present your properties. Here we outline some advice to help give your guests a more authentic stay.
1. Offer a more personalised experience
Play to your strengths. You're not a big chain hotel, you're a small 'boutique' operation. That means you can offer guests a much more personal service. That may be as simple as recommending your favourite restaurants, bars, and places to visit - not just the ones that everyone recommends. This is something small that makes a big difference to your guests. You know the area better than they do, so your personal experiences really matter to them.
Your list could include recommendations for each of the following:
Family orientated days out
Places to visit and walks to go on with dogs (if you allow them in your property)
Active/sporting activities 
Local restaurants you have tried yourself and would recommend
Any hidden gems that only locals know about e.g. local events, pop ups, farmers markets etc
2. Ask previous guests to share the good stuff

Another tip is to encourage previous guests to share their own recommendations and reviews from the time they've spent in your property. Where did they visit that they would recommend to others? If they travelled with children, what was the best activity or day out they had in the local area? Did they stumble upon any hidden gems that other guests might enjoy checking out?
Guest generated content like this is ideal for inclusion in your physical welcome guide, in your guest comments book and also as part of your online listing as well. To keep the suggestions coming in, why not run a competition with a gift or prize for the best recommendation? Just remember to thank everyone for their contributions.
3. Encourage visits out of high season
Visiting in prime season means that guests are likely to be following the crowds when they visit local attractions and sights. By coming to stay out of season visitors can still experience the places they want to see them more as locals do. Not only will their experience be more authentic (and less crowded!), it will also be less expensive - certainly at big tourist destinations. Of course, not everyone can visit places out of season, but offering offers, deals and discounts to get people to come during this time can help them get a more authentic visit. It makes sense to promote off-season offers as much as possible
4. Think local
Most places will have their locals that know their city, town or village inside out. With the growth in popularity of local tour guides you could offer guests the chance to hook up with a local who knows their way around and is happy to be a guide – for a fee of course. Alternatively, if you live nearby why not do the job yourself?!
Our advice is that if you can, spend time chatting to guests when they arrive. Aim to find out what they are most interested in and then direct them to some of the more off the beaten track places. You don't actually have to go with them (that might be too much for some people!), but helping them to find those special hidden places makes a wonderful impression and helps them create lasting memories of their stay with you.
Find out more
TravelNest gets your property seen in all the right places. We can list your property on over 30 of the best booking channels including Airbnb, Booking. com, Expedia, HomeAway, TUI and TripAdvisor.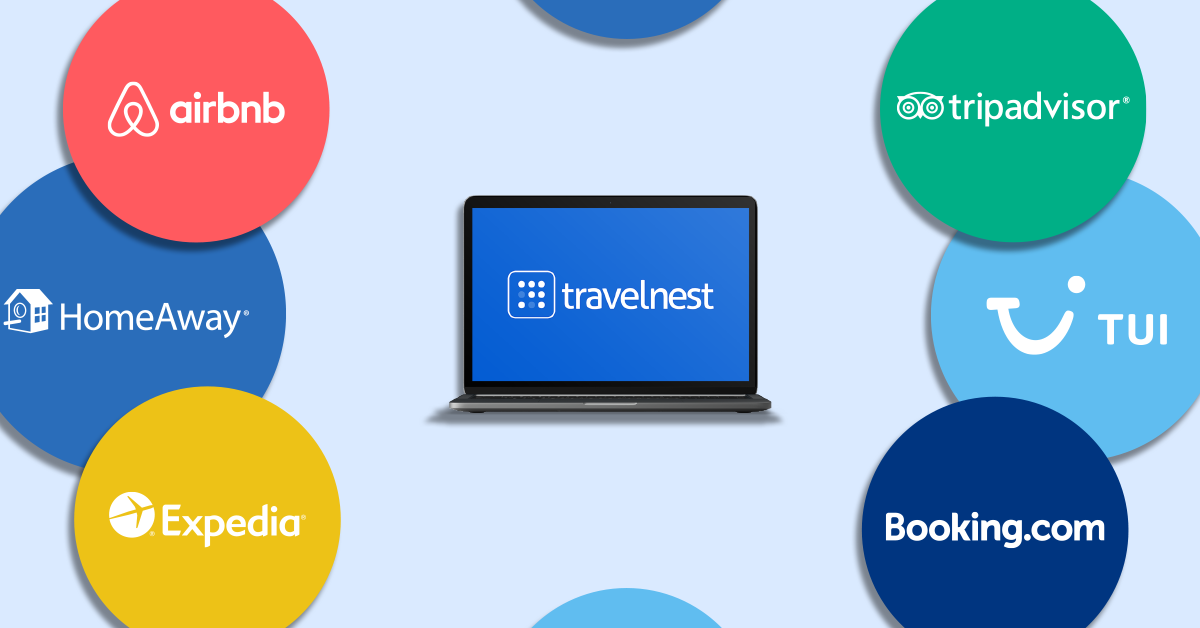 [1] IBISWorld report, November 2017. Available at: https://www.ibisworld.co.uk/
[2] Eight Travel Predictions for 2018, as revealed by Booking.com, 25th October 2017, Booking.com Global News. Available at: https://globalnews.booking.com/eight-travel-predictions-for-2018-as-revealed-by-bookingcom/