Increasingly travellers are looking for something different from their holiday. An experience that takes them out of their comfort zone and offers a sense of adventure is becoming more and more attractive. Here we take a look at how holiday let owners can tap into the adventure tourism trend.
Adventure tourism is big business
The global adventure tourism market is predicted to reach a massive $1,335,738 million by 2023, which equates to an annual growth rate of 17.4%. [1]
A 2018 survey of tour operators by the Adventure Travel and Trade Association (ATTA) and Travel Leaders Group, found that 86% of respondents had experienced growth in their adventure travel sales over the past three years. [2]
 And if you needed any further proof of the growth in this area, Airbnb is always a good barometer for trends. The lettings giant has just unveiled a collection of three- to seven-day adventure tours on top of its existing catalogue of one-day experiences. [3]
What is adventure tourism?
Of course, clearly not everyone has the same idea of what adventure is. For some throwing themselves off the top of a tall buildings attached to a large rubber band may be just what they're after, whereas for others hiking in wild surroundings will be just the ticket.
Adventure tourism is about taking people out of their comfort zone for exploration, experience or travel. It usually takes place in an unusual, exotic, remote or wilderness destination. It tends to be associated with high levels of physical activity and takes place in the great outdoors. 
Adventure travellers want to experience various levels of risk, excitement and tranquility and be personally tested. Adventure travel can be broken down into two areas:
1. Hard adventure
This is defined as activities with high levels of risk, and require intense commitment and advanced skills. Some of the activities included here would be: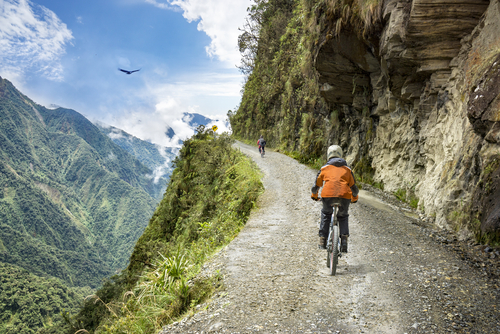 Caving
Mountain climbing
Mountain biking
White-water rafting
Rock climbing
Ice climbing
Trekking
Sky-diving
Kayaking
Mountaineering
Bungee jumping
2. Soft adventure
Soft adventure refers to activities which are much less risk, and don't usually require specific skills to be able to enjoy. Most of these activities are likely to be led by experienced guides, and include:
Backpacking
Camping
Canoeing
Eco-tourism
Fishing
Hiking
Horse riding
Orienteering
Safaris
Snorkeling
Skiing and snowboarding
Surfing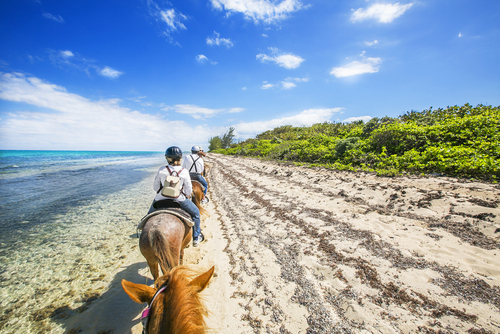 Three ways to tap into adventure tourism
Not everyone can set up their own adventure tourism business as it takes a huge amount of planning, dedication and experience. So if you're one of those people but you still want to somehow get some advantage from this growing sector, how do you do it?
1. Collaboration is key
According to Visit Scotland, the vast majority (95%) of adventure tourism experience providers say they collaborate with other tourism businesses to some extent. As a holiday-let owner, the people that take part in these activities need somewhere to stay.
2. Know your area
Start by finding out what's available locally area – a combination of Google and your local tourist office will be able to help. Then make sure these activity providers know about you.
This is a relationship that can work both ways: you can promote local experiences to your guests both in your online listings and in information packs in your property. Some experience providers may even offer you discount vouchers for your guests to help encourage them to book in. In return, ask for them to list you as a local property provider for anyone booking directly with them.
3. Do stuff together
If you want to take things a step further, and really push the adventure tourism angle to your potential guests, you could look at doing some joint marketing. Some examples of things to think about could include:
 Including information about local experiences in your product descriptions.
If you have your own website then you could promote any local experiences directly from there.
Joint social media posts/activity. If you use social media to promote your own business, including local experiences in this is a powerful way to cash in on interest in this area.
Offering joint packages to potential guests.
The main thing is, don't think that just because you can't set up your own experience, you can't enjoy some of the benefits of a booming sector. Working in partnership with local experiences can be just as rewarding!
Get the Ultimate Guide to Marketing Your Holiday Let
Want to know the very best ways to market your holiday let and boost bookings? Then download your free copy of our Ultimate Guide to Marketing Your Holiday Let - packed with insider tips and advice from our expert team.
Find out more
TravelNest gets your property seen in all the right places. We can list your property on over 30 of the best booking channels including Airbnb, Booking. com, Expedia, HomeAway, TUI and TripAdvisor. Sign up now.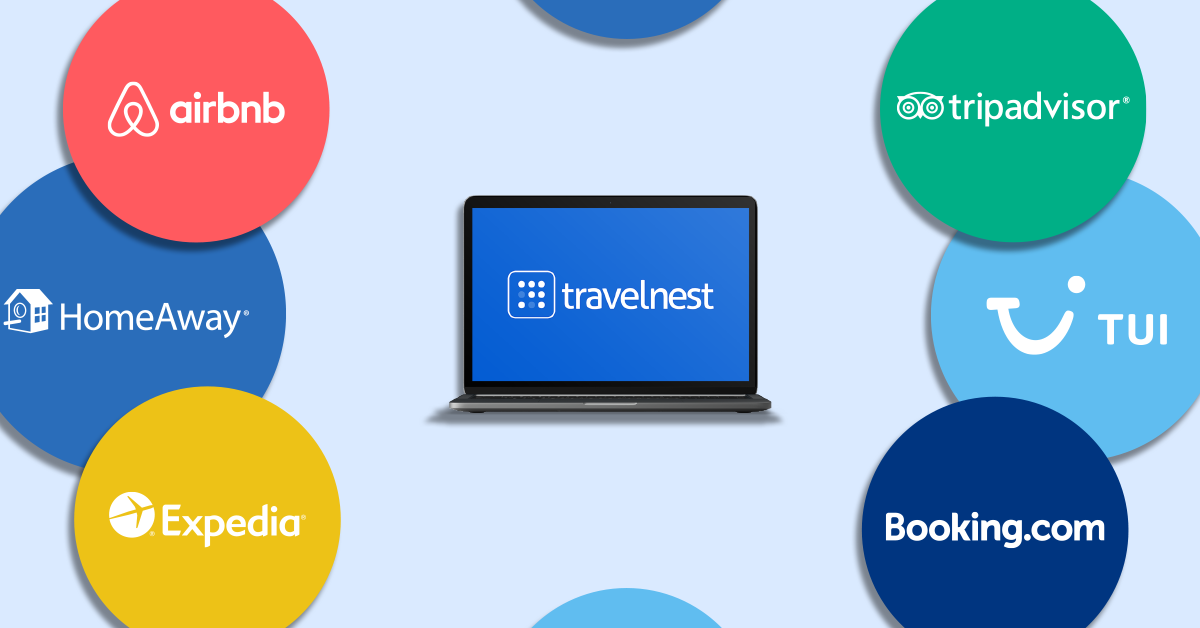 [1] Adventure tourism market overview, Allied Market Research, https://www.alliedmarketresearch.com/adventure-tourism-market
[2] Adventure travel rapidly expanding, according to new survey, PR Newswire, 21 June 2018, https://www.prnewswire.com/news-releases/adventure-travel-rapidly-expanding-according-to-new-survey-300670521.html
[3] Airbnb launches Adventures, it's foray into extreme tours, Fast Company, 13 June 2019, https://www.fastcompany.com/90363322/airbnb-launches-adventures-its-foray-into-extreme-tours